The win over Southend on Saturday might be the most important win of this season. If the pressure of being winless wasn't getting to big John and the lads then they are superhuman.

The weird thing about this new Salop team is that not at any point of the winless run did I think or even start to feel they were a poor team. The outlook never got to a bleak for me at any stage. This squad should easily be challenging for top half of the table, if not top ten.

We were spoilt last season. We got off to a flying start and were able to maintain the roll we were on and challenge at the top of the table. But what that does show us is how important victories are for the psych of the team. If you can harness that feel good factor, you can achieve almost anything.

Yes, we have been waiting what seems like an eternity for a precious three point return but we now the lads have to build on win number one and go and find win number two quickly, let's get the good vibes back and lets start showing everyone what a good team we know we are.

Askey's Conundrum.

The strength in depth in the midfield is incredible. When you think that down on the south coast against Pompy, Docherty missed out and had to make do with a place on the bench before coming on and scoring and showing enough to regain his spot against Southend where he replaced the unlucky Josh Laurent. People have criticised Askey for making some seemingly odd choices early in his tenure but he got this spot on as the Doc put in an absolute beast of a performance against the Shrimpers. His early goal quelled any nerves on the pitch and in the stands and for the next 80 odd minutes he turned in a real man of the match performance, covering every blade of grass.


Twenty goals a season?

The mythical twenty goal a season striker has eluded Salop for a good long time. Lee Angol looks like he has enough about him to become the first Town striker since Grant Holt to notch the magic twenty. He has shown his preditary strikers instincts against Luton nicking the ball off a lackadaisical goalkeeper before rolling the ball into the net and then on Saturday he showed a cool strikers finish to put Town two up. I find it interesting that Askey was confident enough to let Stefan Payne go in order to bring in this fella, it certainly seemed a gamble at the time, but it looks like a gamble that could well become a masterstroke.
Powered by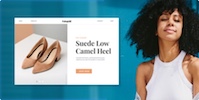 Create your own unique website with customizable templates.